Unclaimed Estates in Ireland 
Tue 20th Aug 2019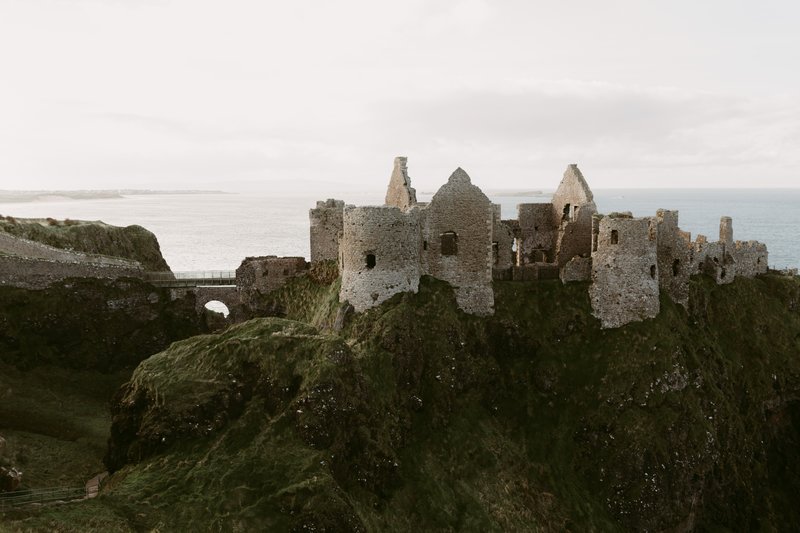 It is a fact that Unclaimed Estates are on the rise in Ireland. The number of cases where an individual has died without a will is increasing across the UK and Ireland is no different. This creates a problem for probate genealogists who are seeing more cases pass over their desks than ever before.
In 2019, Finders International report 69 Unclaimed Estate cases with ties to Irish origins. This is already an increase on the 57 reported in 2018, with year-on-year increases also seen in 2017 and 2016. The London-based probate research company reported the increasing numbers of Irish Unclaimed Estates in an article with the Irish Times.
Heir Hunting in Ireland
The British Government's Treasury holds all Unclaimed Estates in the UK through the Bona Vacantia List - a record of each case currently unsolved with no know beneficiaries.
"There is an incredible number of estates of deceased Irish people waiting to be claimed from the UK government," reported Meave Mullin, a Senior Researcher for Finders International in Dublin.
There are currently over 500 Unclaimed Estates in England and Wales with connections to Ireland, around 6% of all current cases listed on the Unclaimed Estates Register.
Finders International operates a free to search public database of all Unclaimed Estate cases in Ireland. The Ireland division of Unclaimed Estates will perform a tracing service providing the estate is valued in excess of £1,000.
Legal Regulations for Unclaimed Estates
The main reason the number of Unclaimed Estates is growing is quite simple. Funding cuts in recent years from the UK Government mean there is no longer a search for a will when a case is presented. This has lead to a rise in cases being added to the list which could be easily solved with an initial search.
Under regulations, any estate posted pre-1997 must be claimed within 30 years. If the case is unsolved within this period the contents of the estate will pass to the crown. For cases posted to the Bona Vacantia List after 1997, the limit is reduced to 12 years.
The legalities also state who is entitled to an Unclaimed Estate. In cases of Intestacy, there is a hierarchy to which relatives become benefactors.
Married or civil partners, then

Living children, grandchildren or other direct descendants
More information on lower levels of the entitlement hierarchy can be found on our blog article - What Happens To Unclaimed Estates?
Partial Intestacy
The work that Finders do goes far beyond just the UK, even when just tracing Irish cases. In tracing family heirs and beneficiaries the journey can stretch across the globe with America, Canada and Australia being hotspots.
In many cases, partial intestacy becomes a factor. In these cases, there is often a will found but the beneficiaries have predeceased the benefactor or the individuals named in the will can not be located. This generally means the wishes of the deceased can not be carried out by an executor of the will, leading to a probate researcher getting involved.
It can often be hard to locate the beneficiary of an estate due to inaccurate or out of date details. Details such as the wrong date of birth or an old address can contribute to this, with no recorded maiden name also a common problem according to Lorna Flemming, a Private Client Manager at Finders International's Dublin office.
Entitled Relatives
If you think it possible a relative has died without a will leaving you as a potential beneficiary, talk to one of our team or explore our Free Unclaimed Inheritance Search Guide.
This article was taken from a story in the Irish Times
---