Finders International wins best company at UK Probate Research Awards 2020
Wed 18th Mar 2020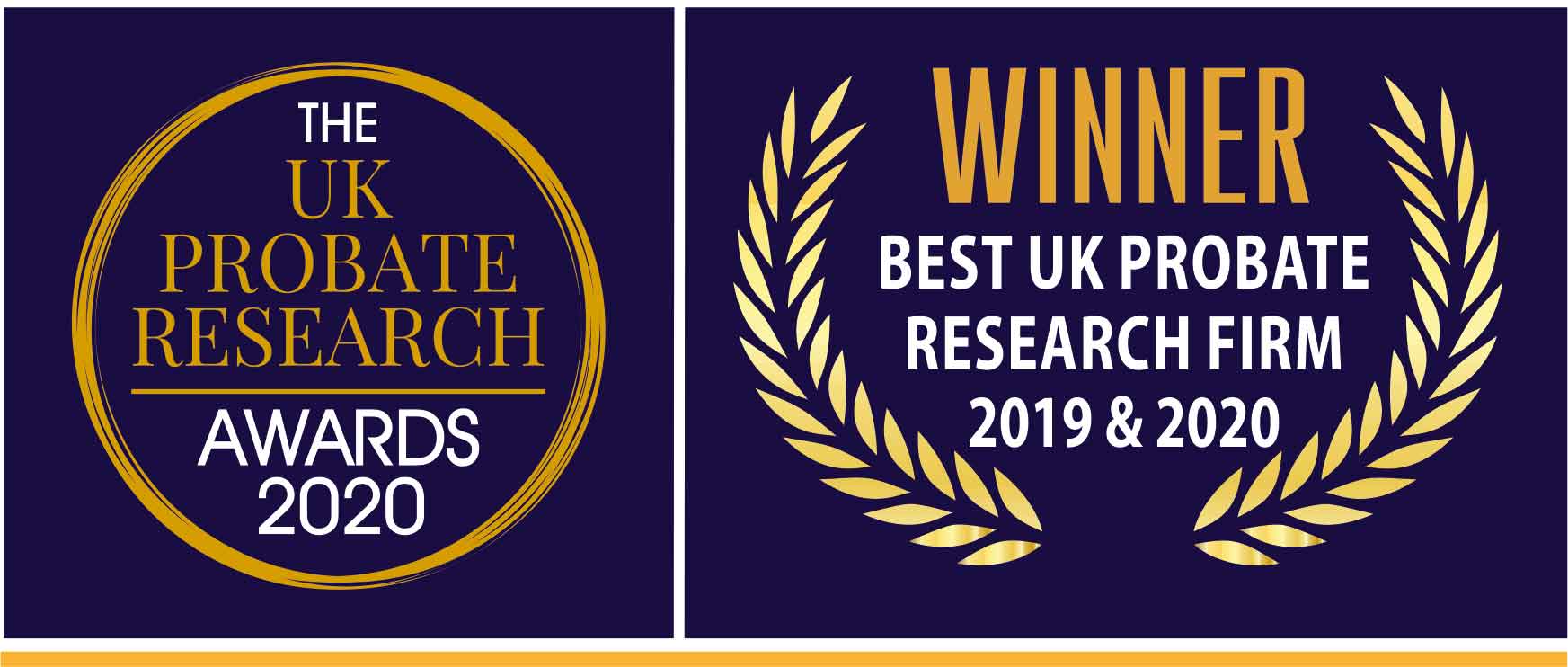 Finders International was named at the best UK probate research company for the second year in a row at this year's UK Probate Research Awards on 6 February 2020.
The annual awards pick out examples of excellence and best practice in the profession, and the winners spanned the breadth of the UK, and internationally. The awards took place at London's DeVere Grand Connaught Rooms and were presented by the BBC World Service and Radio 4 presenter Nikki Bedi.
Highlighting exceptional services in this way gives recognition to probate research as a profession. 'Heir hunting' stories often feature in the news and on television, and make for fascinating personal finance stories, while the profession itself provides an invaluable public service.
'The Probies'
Results for the 2020 Awards, now in its second year, and unofficially known as 'The Probies', included awards for law firms, probate researchers, paralegals and support services firms across the UK who have been evaluated for their outstanding quality of work.
Heir hunting personality and regular on the BBC's Heir Hunters, Danny Curran, founder of Finders International, won in the category of Best UK Probate Research Company of the year.
In addition, Margaret Abbotts, 81, of Putney, London, was invited to attend The Probies to receive the award for Best Story of Human Interest.
An extraordinary life
Having led an extraordinary life to date—including surviving the Blitz, polio and having been told she should never give birth, Margaret went on to have four children.
What she did not know was that she had a half-sister who died intestate, and that the efforts of probate researchers allowed Margaret to inherit what her sister had left behind. This lucky and unexpected windfall supports Margaret in her well-deserved retirement today and the story was featured on ITV's This Morning with Eamonn Holmes and Ruth Langsford, in addition to features in the Daily Mail and the Guardian.
The Alzheimer's Society benefited from a silent auction on the night which raised more than £2500—nearly three times as much as last year.
Visit: www.probateresearchawards.org
Winners
Best Probate Law Firm, Scotland: McClure Solicitors
Best Probate Law Firm, North of England: Ramsdens Solicitors
Best Probate Law Firm, Central England: Wilson Browne Solicitors
Best Probate Law Firm, South England: Irwin Mitchell Solicitors
Best Probate Law Firm, South East & London: Martin Tolhurst Solicitors
Best Probate Law Firm, Wales: Hugh James Solicitors
Best Property Clearance Firm: Just Clear
Best Probate Research Paralegal: Emma Bell of Finders International
Best Probate Deputyship Firm: Owl Guardian Services
Best Human Interest Story: Margaret Abbotts
Best International Probate Researcher: Carmelo Guarino
Best Community Contribution: Tilly Bailey Irvine Solicitors
Best Probate Research Insurance Provider: Aviva Legal Indemnities
Outstanding Achievement in International Probate Research: Antoine Djipka from ADD Associés, France.
Best UK Probate Research Company of the Year: Danny Curran of Finders international
---